Renwick Gallery
1661 Pennsylvania Avenue NW
Washington DC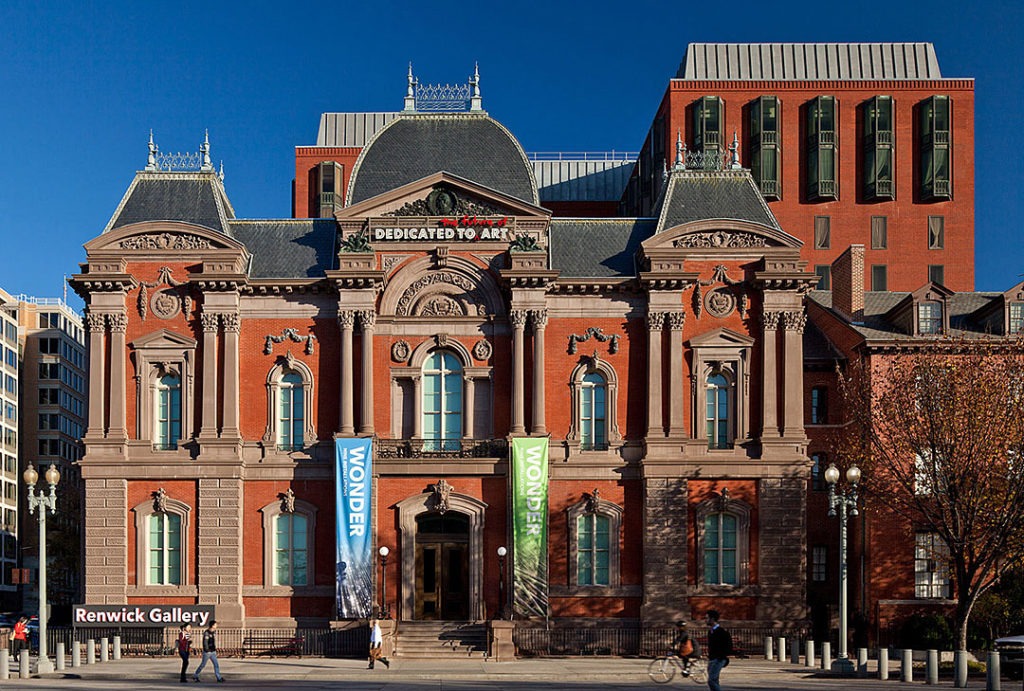 No Spectators: The Art of Burning Man
Presented by the Smithsonian Institution, Smithsonian American Art Museum, curated by Nora Atkinson, Lloyd Herman Curator of Craft, in association with the Burning Man Project.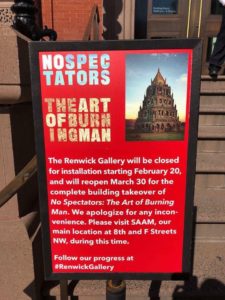 David Best and The Temple Crew have installed a temple on the second floor of the Renwick Gallery, open from March 31, 2018 to January 2019.
The following video is produced by the Smithsonian American Art Museum 
Below are installation photographs with the  from inside the Renwick Gallery: photos courtesy of The Temple Crew. Click the phot0s to view them larger.